I'm happy.  I wake up tired, but joyful and thankful for the day. I carry weight, but have come accustom to it. I work hard and put in a lot of study hours but enjoy the material and look forward to my discussions. When I go to bed I am tired, but thankful. This isn't a pity me for being alone post. I have a good life. I just wish I had someone to share it with.
"He's a hard man to love Who raised three hard men to love." 
"All Fellows are required to have insurance that covers health, accident, repatriation of remains, and medical and non-medical evacuation (including war, civil unrest, and natural disaster)." Shit just got real with my fellowship app. with my budget. 
"Our long term security will come not from our ability to instill fear in other..."
– Barack Obama National Security Strategy: Cover Letter
"Our long term security will come not from our ability to instill fear in other people, but through our capacity to speak to their hopes. … All of us have a role to play."- Barack Obama National Security Strategy: Cover Letter Regardless of whether it is to protect ourselves, to further our own endeavors, or to just help out a fellow human being, the aspiration to seek out each...
Let the oil on their fists Polish all that brass in your jaw line Let it shine Let all those bruises earn their names Let them shine Let them think that you have a halo From all the times you have been hit Let yourself Shine Make them see your dreams When they see the sparks in your eyes It may just be a reflection from all the stars in your sight line But damn do they shine  Make the future...
No room to complain...
Until people (not your parents or grandparents or relatives) have attempted to set you up at a funeral, you have no room to complain about parents or people attempting to set you up. …. Happened 4 times today.
Lesson 1 2013- When you have the ability to stand,...
Random
This is not all that I have, But it is all you will get. We can't all be empty pails and shatter shot glasses You don't get the opportunity to discard those that retreat within themselves  This is a matter of protection A conservation of the last breath And the stars left inside our eyes Sometimes 100% is too much to give  There is a reason why we are so scared of the dark because we...
I have feelings about things and stuff. It creates...
3 tags
Remind yourself about your blessings. Positivity...
I think you should know that I have thunder under my tongue And summer storms into my head Each one is either a letter of appreciation or begging for forgiveness I know, I have been wayward for way too long And it has taken me a while to realize that this Is something I can not escape And I should not want too Cause each time I have been broken and empty You have welcomed me home You have greeted...
skellagirl: parallelsea: October OCTOber it's the 8th month I cracked the code October is the 10th month though Yes it is, but January and February were added on to the original Roman calendar. http://en.wikipedia.org/wiki/October 
"Our deepest fear is not that we are inadequate. Our deepest fear is that we are powerful beyond measure. It is our light, not our darkness that most frightens us.' We ask ourselves, Who am I to be brilliant, gorgeous, talented, fabulous? Actually, who are you not to be? You are a child of God. Your playing small does not serve the world. There's nothing enlightened about...
I am loved and I am blessed.
You will always be known as the wounded knee Where chivalry was finally put down Just another act of a genocide Tearing apart the culture of grace The dedication to something good and pure You see there is a reason why I snapped back so hard Wolves, Do not like to be treated like dogs Even animals are owed a certain amount of respect I know now That I treated you too well When I thought of you as...
"To be wise and love, Exceeds man's might"
-Shakespeare
masterofthespookys: I went to look up dandelions but I thought they were called dandy lions and I'm pretty sure it was the best decision ever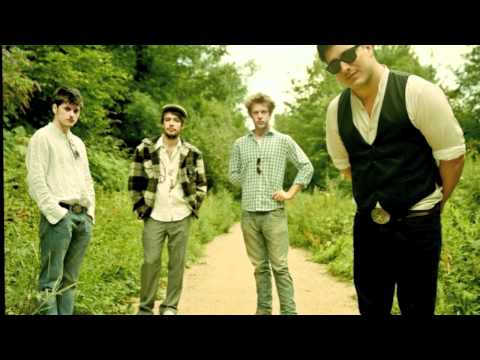 Sometimes… you just don't feel like you are enough.  I understand that,                              it doesn't give you a right to give up. Just,          Don't Give Up You are incredibly brilliant. I believe in you. With everything that I am, I believe in you 
I am beat and beat up, but still working hard and happy to be doing so.  To those that I have left behind, I have not forgotten about you. I think about when I lay down to sleep, as my body aches and my head hurts. I miss every single one of you. Life moves on. Still, Thank you. I couldn't have made it without you. I love you all. Gentle giants. 
Nights like these I remember all the people I used to know and the person I used to be I ask the dark how did I get here It answers: You bore all of it With the same strength that mountains use to lift the sky The grace that God has lent you And just a little bit of luck Me: Will it be enough  Dark: It will be for now.  And with that, I drift off to sleep Life is difficult, but good. I miss...
Welp, it is a start… ————————————————————————- Within the hollow of Mount Saint Helens There is a girl made from dawn Her name is Loowit It is Sahaptin for fire Native lore says you can find her sitting Cross legged in the Cascades There is a reason...
"Be soft. Do not let the world make you hard. Do not let pain make you hate. Do..."
– ― Kurt Vonnegut (via blacksmithhands)
I have a secret tumblr. Good luck.
Forgiveness and Confidence These are things that have never been my forte.